Moon River Wellness Center Philosophy
Moon River Wellness Center is committed to sharing the wisdom of mind, body and spirit with a holistic approach in a calm and nurturing experience in order to bring greater health, happiness and well being into the lives of those in our community.
Welcoming and Inclusive
We welcome everyone who is interested in taking the next steps in their health and wellness journey.
Joy and  Passion
Committed to creating an atmosphere of fun and learning. 
Community and Service  
Moon River Wellness Center is dedicated to our community and to giving back.
Continuous Improvement and Innovation
Delivering  growth and development for staff and guests in a state of the art environment. 
Doreen Rossi
MRWC Co-Owner
Gail Nickerson
MRWC Co-Owner
Morgan
Social Media Director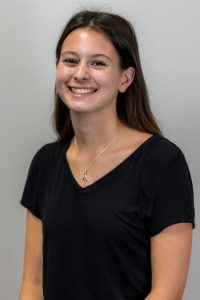 It was an amazing experience. The wellness center offers a lot different programs to help aid in both mental and physical well-being. I am looking forward to trying the yoga classes next